Our Restaurant
CONTACT INFO
Phone:
314-353-7060
Address:
5922 Morganford Rd.
St. Louis, MO 63116
Map
Welcome to Mr. X Pizza!
WE DELIVER!
Tuesday CLOSED
We will be closed 7/21/20 - 7/30/20
Coronavirus update: We are OPEN for Pickup & Delivery AND Dine-in
Carry-Outs welcome, order ahead and save time!
=>Don't forget to check out our Specials section for today's specials and coupons!
Amazon coupons do not apply to Specials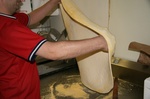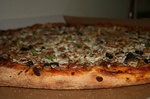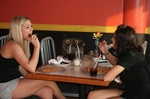 Open 6 Days a Week!
We will be closed 7/21/20 - 7/30/20
Coronavirus update: We are OPEN for Pickup & Delivery AND Dine-in
Wednesday - Monday
9 am - 11 pm